Cacao Industry Embraces Digital Transformation to Improve Grower Outcomes while Ensuring Traceability and Reducing Deforestation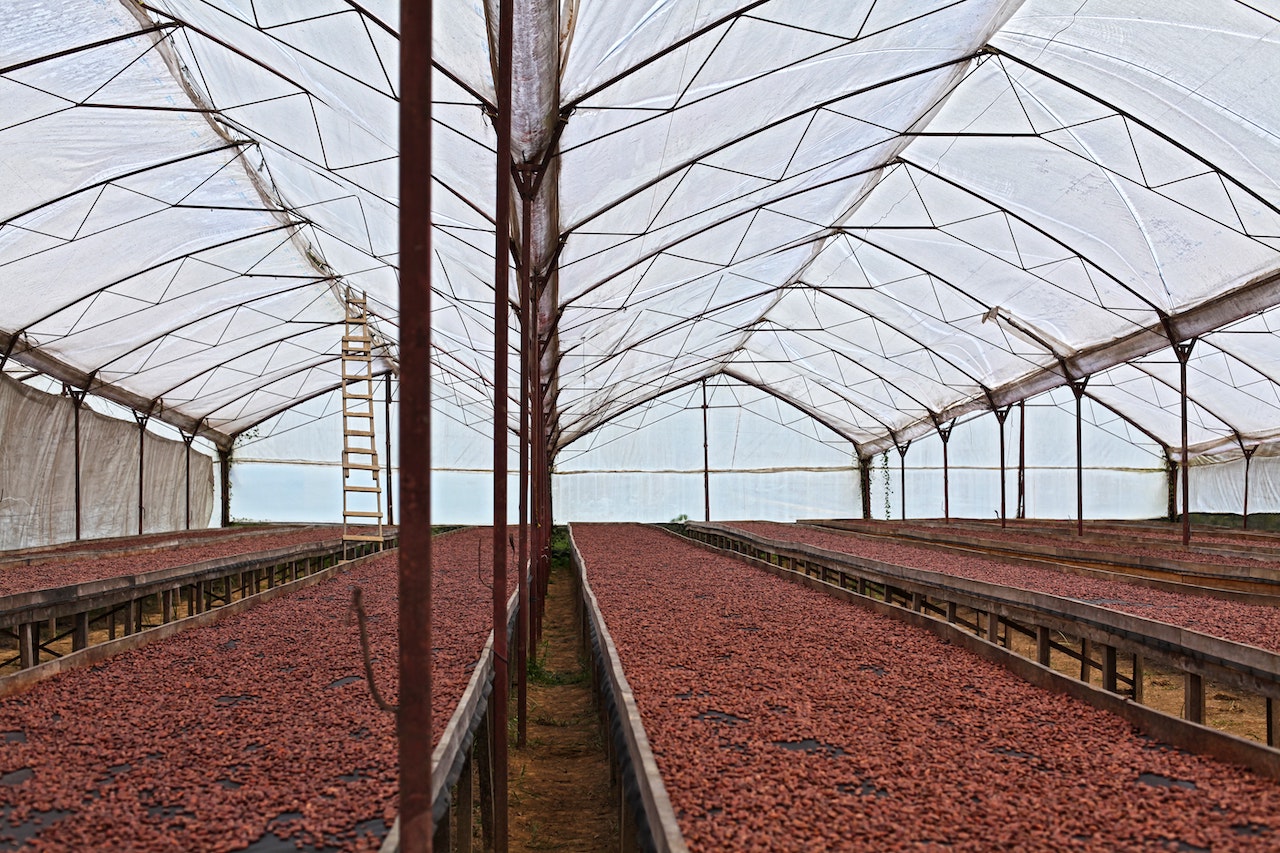 Impulsa Bacao S.A.S., the World Bank Climate Group, and the International Monetary Fund (IMF), in collaboration with the
Cal Poly Digital Transformation Hub (DxHub)
powered by
Amazon Web Services (AWS)
have worked together to design, develop, and deploy an affordable and context appropriate traceability solution and deforestation monitoriong solution called 'Growing Good'. The solution proves to consumers that cacao (chocolate) production by enrolled growers is causing near-zero deforestation activity while improving the livelihoods of the growers and improving the operational efficiencies of harvesting and processing the cacao. 'Growing Good' takes a novel approach by integrating satellite monitoring, near field communication (NFC) scanning, a centralized immutable ledger, interactive voice response (IVR), chat bot via SMS text, and an android based mobile application to drive value across the supply chain. 'Growing Good' was built with flexibility in mind for application to other commodities.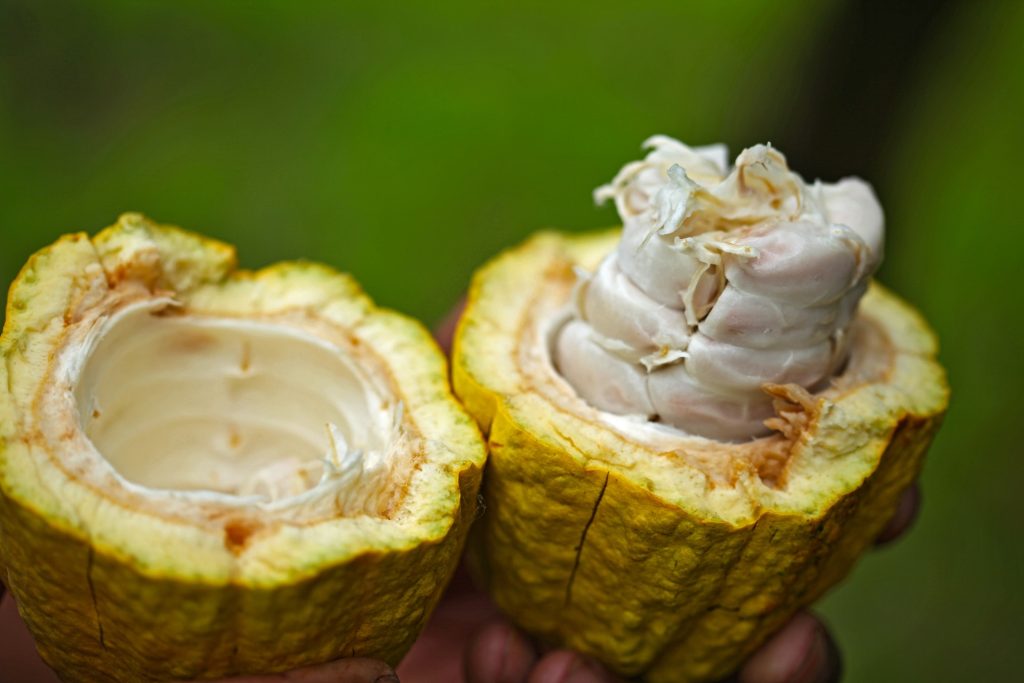 Deforestation driven by commodities such as cacao, palm oil, tea, rubber, corn, soy and others continue to be a significant contributor to habitat loss and climate change through the elimination of high-quality forestry carbon stocks. Consumers are increasingly demanding that the commodities they consume be provably deforestation free or at the least driving greatly reduced amounts of deforestation activity. The challenge to the team was to derive a highly replicable, cost effective traceability solution that will trace product from farm to export paired with near-real time deforestation detection. This by definition requires that the benefits of the solution be distributed across multiple stakeholders (buyers, growers, and end consumers) to ensure adoption. By adopting the solution stakeholders realize the right business outcomes of stopping deforestation, maintaining or improving grower livelihoods, and maintaining or improving profitability of the buyers.
The team used Amazon's Working Backwards methodology by interviewing subject matter experts, buyers, and growers in the field to understand the needs and pain points across these stakeholders within the context of cacao production. Through a series of workshops, the solution was co-designed and tested across the supply chain user base delivering the following key benefits:
'Growing Good' Features and Benefits by User Persona
Analyst's Satellite Monitoring
Buyer's Traceability
Grower's Communications
Bi-weekly monitoring of forest change overlaid with grower plot coordinates using [20] meter resolution

Ability to onboard new growers and upload new farm plot coordinates

Automated alerts to drive field investigations and interventions

Ability to plug and play new satellite monitoring data sources and automated detection and alert features or 'Bring Your Own Monitoring' – BYOM
Immutable ledger providing block-chain level trust that record has not been altered (time, location, quantity, grower ID, vessel ID)

Near effortless scanning when transferring product from one vessel to another

Inexpensive [~$0.3 USD] weather proof, long lasting (10 year), and easy to replace NFC's tags glued to cacao containers like buckets, boxes, and tables

Buckets can be used by anyone, anywhere without requiring assignment to specific individuals or assets

The traceability Android mobile application works in disconnected environments automatically syncing the database once connectivity is restored, ensuring that workflows aren't disrupted

Quick view of what product by farm is in which vessel throughout the harvest and processing cycle

Single data location for 'book of business' for each grower transaction recorded in perpetuity

Self-service product pickup que for transporters streamlining pickup planning logistics

Productivity trend analysis to assist with coaching growers on growing and harvesting best practices

Traceability data accessible via API to enable integration with enterprise operational data (quality control, accounts payable, workforce, etc)
SMS text and call-based cacao pick-up requests

SMS text and call-based and technical assistance requests to improve grower yields and adoption of sustainable ag practices

SMS text and call-based pricing information to enable buying and selling transparency

SMS text and call-based requests for recent transaction history to ensure buying and selling transparency

Flexibility for commodity buyer to add new and customized SMS based chat bot and interactive voice response workflows to reach growers and streamline operations

Supported languages include Spanish (Latin America), English, French, Italian and more
Amazon Lex, AWS Lambda and Amazon Pinpoint enable AI chat bot functionality to provide grower interaction with standard SMS text messaging meeting the technology interface that growers in remote areas most often use. Chat bot messaging and request workflows can be easily customized to introduce new ways of interacting with growers. Amazon Lex and Amazon Connect enable phone call IVR (interactive voice response) workflows so growers can request product pickup, selling prices, and more. Communication results are stored in Amazon RDS (Relational Database Service) securely and in perpetuity. Amazon QLDB enables the traceability log to track and maintain a sequenced history of every change using an immutable and transparent journal enabling trust and integrity of the data. Amazon QLDB also has built-in cryptographic verification to enable third party validation of any changes. The satellite change detection solution architecture uses AWS Lambda and Amazon EKS (Elastic Kubernetes Service), Amazon RDS, Amazon S3 to enable a bi- weekly downloading of satellite coverage and applied NDVI (normalized differential vegetation index) analytic algorithms to detect forestry change. The overall architecture leverages AWS Lambda to elastically scale resources to meet application demand. This means the owner only pays for what they use.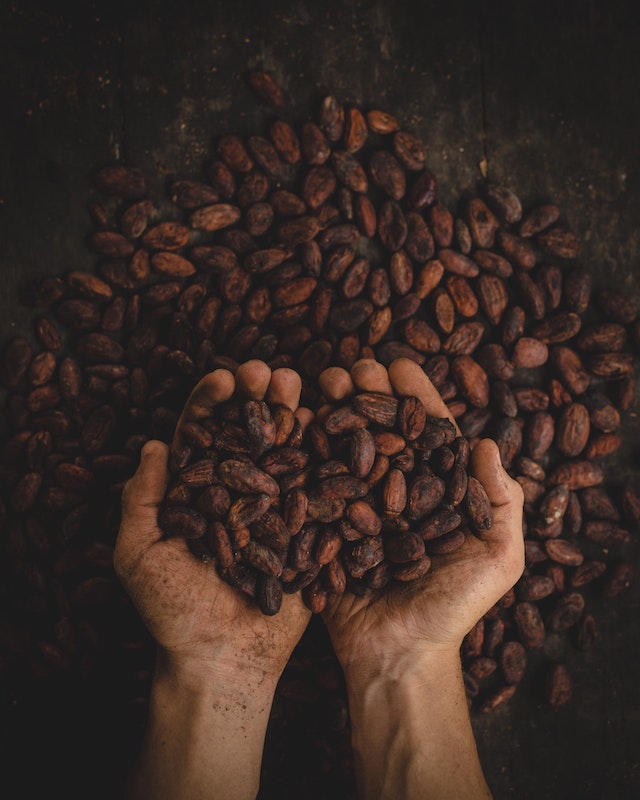 'Growing Good' represents a novel and integrated approach to traceability, providing benefits across the supply chain while delivering trust that the cacao it traces isn't driving deforestation. The solution is flexible enough to accommodate replicability across the agroforestry commodity supply chain to help drive a scaled approach to sustainability.
Student teams have provided additional insights to the development of this challenge, and their
related coursework is available in the links below.
Cal Poly Digital Transformation Hub (DxHub)
was one of the earliest collaborations between
Amazon Web Services (AWS)
and an educational institution focused on innovation and digital transformation. While providing students with real-world learning experiences, the DxHub applies proven innovation methodologies in combination with the deep subject matter expertise of the public sector and the technical expertise of AWS to solve challenging problems in ways not contemplated before.