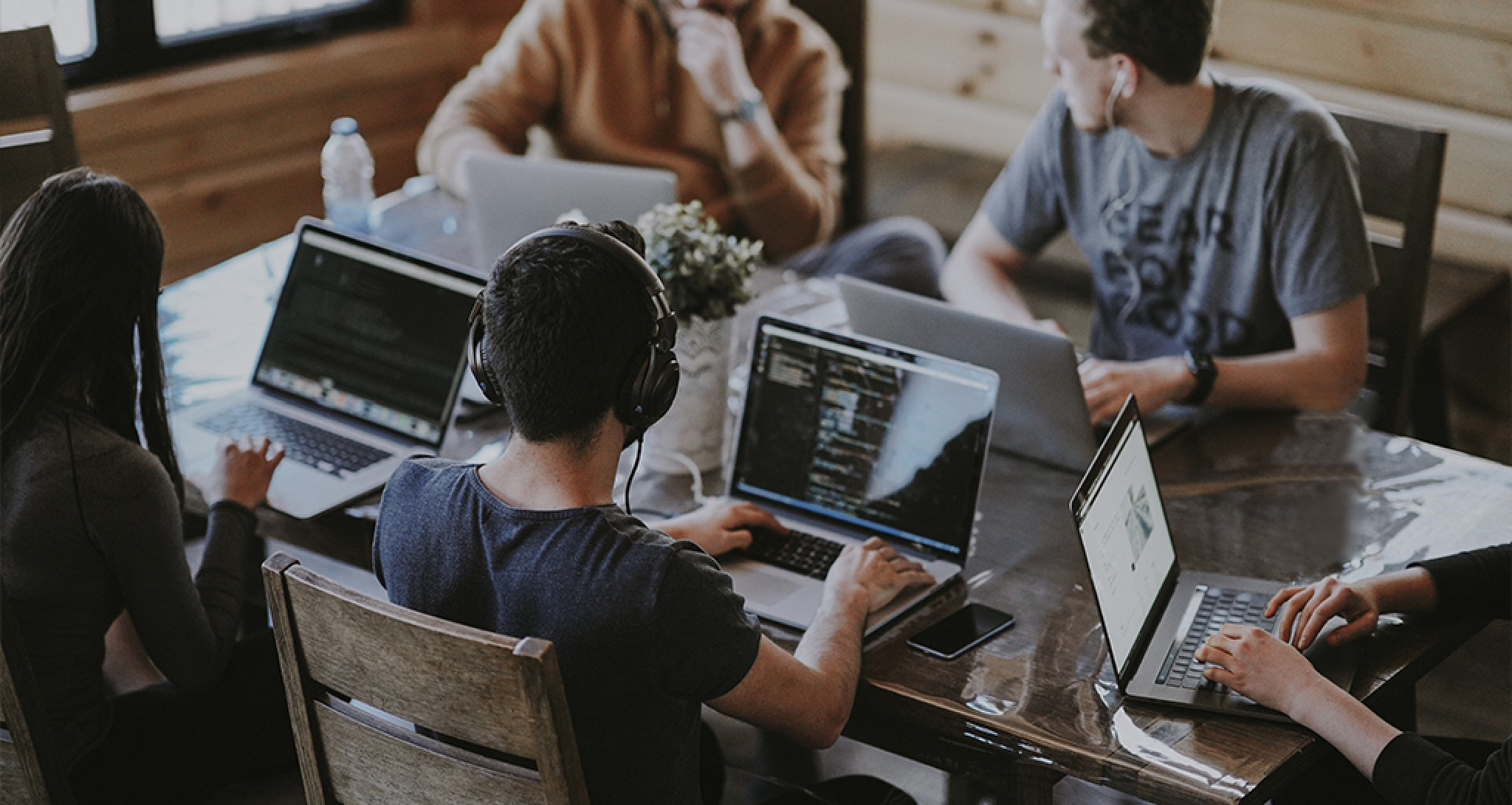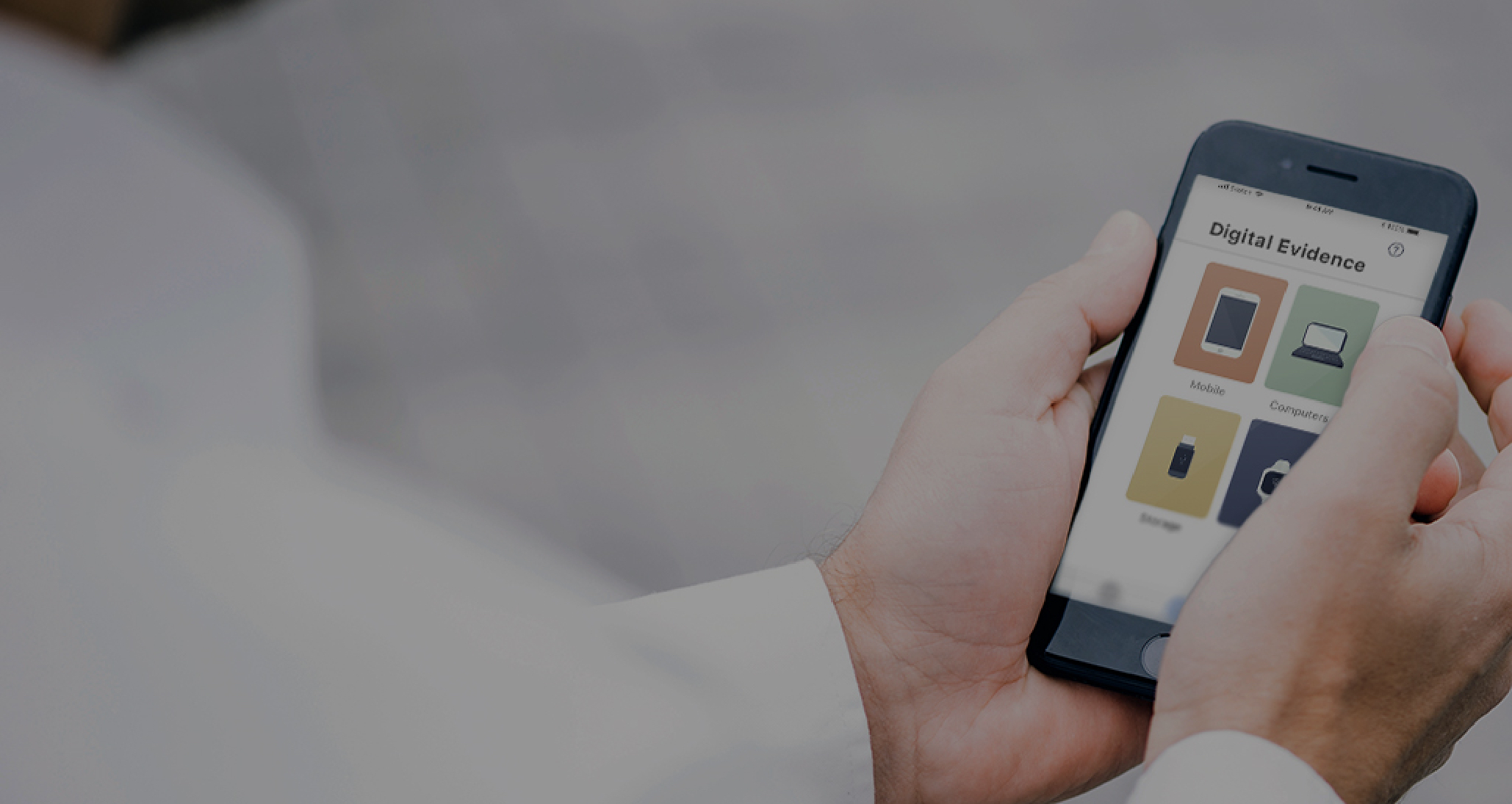 Full 1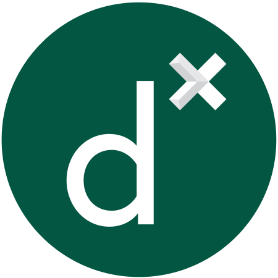 An innovation engine solving real world challenges in the public sector.

Full 2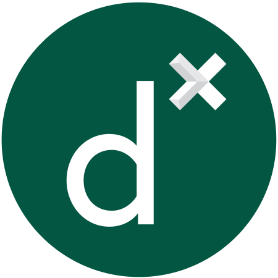 The DxHub provides our partners with tangible solutions using innovative thinking and technology.

Are you a student or faculty member looking to engage with the DxHub in solving real-world, public sector problems?
Have a problem or challenge that you can't seem to make progress on? Do you want to help your team think creatively about finding new ways to approach these challenges?
Slide
Cal Poly Digital Transformation Hub Collaborates with San Luis Obispo County on Launch of Web App to Prevent Opioid Overdose Deaths
In an effort to reduce the number of opioid-related deaths in San Luis Obispo County, local health officials, in collaboration with the Cal Poly Digital Transformation Hub (DxHub), powered by Amazon Web Services (AWS), and a team of university students are releasing a new app that could save lives.
Using the Naloxone Now app, community members can find the nearest location to get naloxone — an opioid overdose reversal medicine — or have naloxone delivered to their door at no cost.
The County of San Luis Obispo Behavioral Health Department launched the web application today which provides life-saving resources on how to prevent an overdose from opioid (painkiller medication and heroin) misuse.
It was designed with help from the DxHub and a team of Cal Poly students using AWS Cloud-based tools and Amazon's Working Backwards innovation methodology.
Cal Poly DxHub to Power Global Game Jam
San Luis Obispo, Calif. - The Global Game Jam is now powered by Amazon Web Services (AWS).
The Cal Poly Digital Transformation Hub (DxHub), powered by AWS, and Global Game Jam, Inc. announced a major sponsorship of the Global Game Jam Online (GGJO) international event starting today through January 31, 2021.
GGJO is the first, all-online version of the Global Game Jam event, itself the largest game jam in the world operating since 2009 and active in 130 countries. A game jam is similar to a hackathon, but focused on creating games in small groups for a fixed amount of time. The Global Game Jam is typically 48 hours, involves a global theme, and a keynote address with advice from leading game developers. Participants come together in some 1,000 official locations around the world, form small teams and work on a game idea. 50,000 jammers participated in GGJ 2020. The resulting games are uploaded to globalgamejam.org by the end of the jam. The Global Game Jam stimulates collaboration, and empowers individuals worldwide to learn, experiment, and create together through the medium of games. There is no barrier to participation.
Satellite Data Solutions Initiative
SAN LUIS OBISPO, Calif. June 10th, 2019 – Cal Poly today announced the Satellite Data Solutions (SDS) Initiative built on Amazon Web Services to harness data from Low Earth Orbit (LEO) satellites to address the planet's most critical challenges. These challenges include forecasting natural disasters and assessing their impact, helping relief workers seek alternative access routes for delivering cargo or medical supplies, and weather tracking to alert ships and aircraft. The initiative, which was announced at the AWS Public Sector Summit 2019 in Washington, D.C., is part of the Digital Transformation Hub (DxHUB) that was formed by Cal Poly and AWS to solve real-world challenges by providing innovation guidance to public sector organizations and their experts while offering Cal Poly student's hands-on learning experience.
Summit
Cal Poly Hosts Week-Long Cloud Innovation Center Summit

Amazon Web Services representatives and the heads of educational institutions from around the world gathered in San Luis Obispo this past week to discuss the impact of creating a worldwide network of Cloud Innovation Centers (CICs). As the world's first cloud innovation of its kind, the DxHub had the unique opportunity to set the standards for digital transformation in the public sector. At the summit, members of the DxHub explained their streamlined innovation process and shared their experiences with solving public sector challenges. Attendees were introduced to Amazon's proven innovation methodology and learned about partnerships with Amazon Web Services. Representatives from Australia, South Korea, Germany, and more have expressed interest in housing future cloud innovation centers. Through sharing and globally iterating challenges, a global network of CICs has the potential to change the world.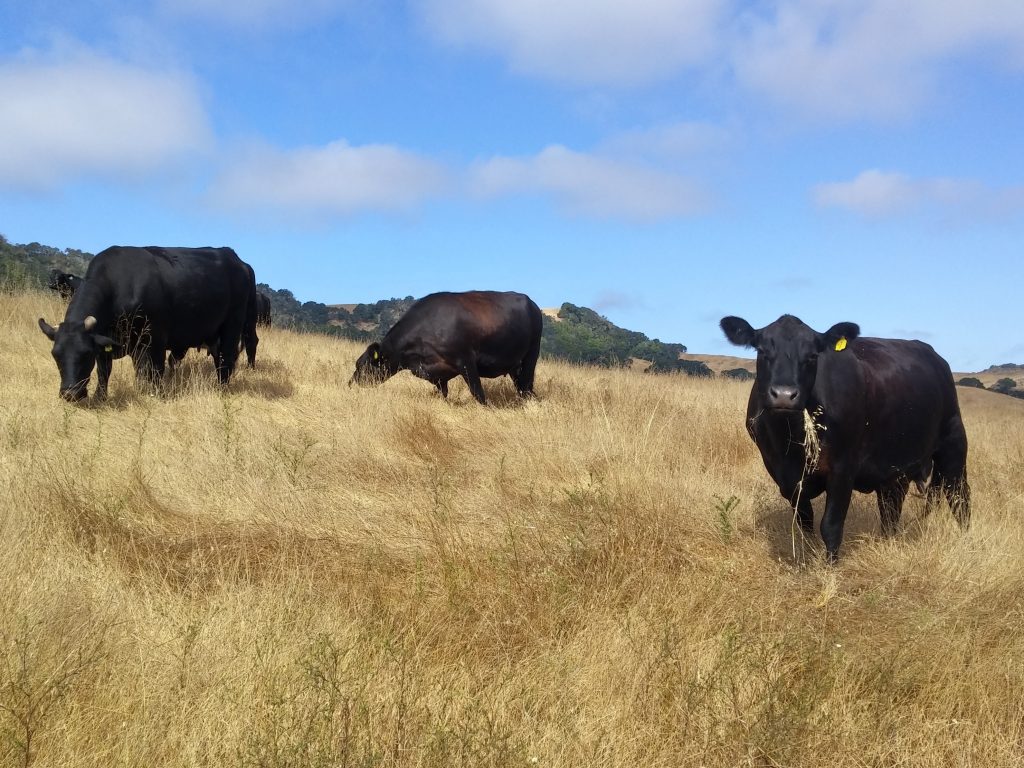 Smart Cow-tracking Prototype Developed by Cal Poly Students​
See how Cal Poly students and faculty created a solution to help cattle ranchers track animals in remote areas with no communication infrastructure.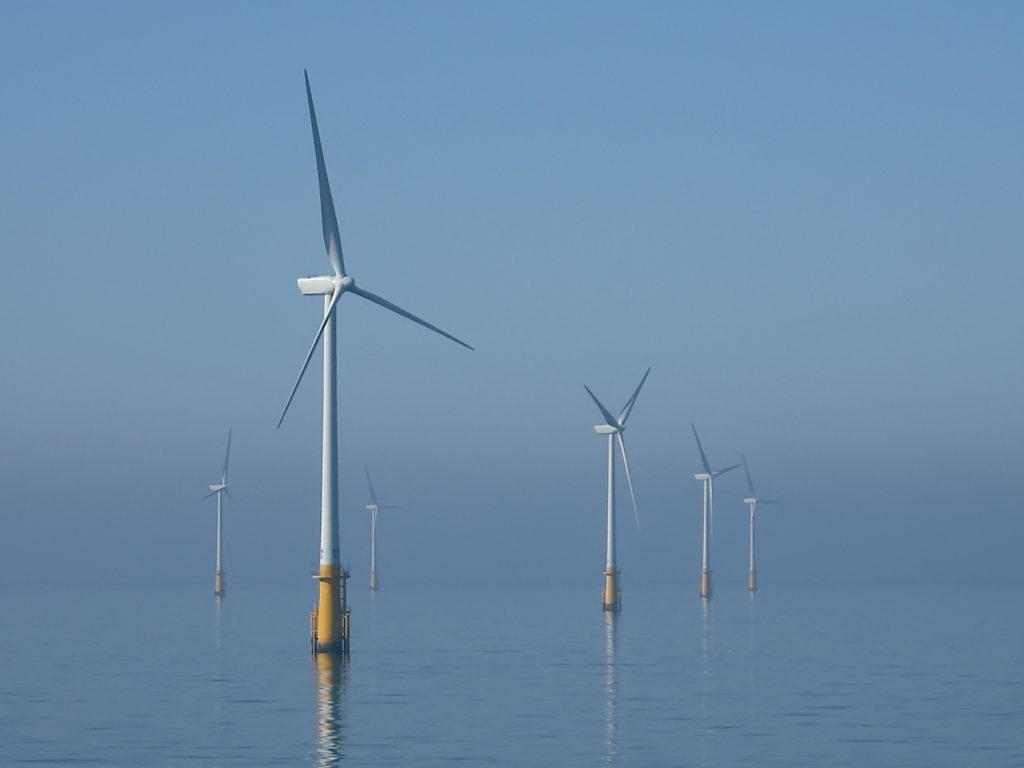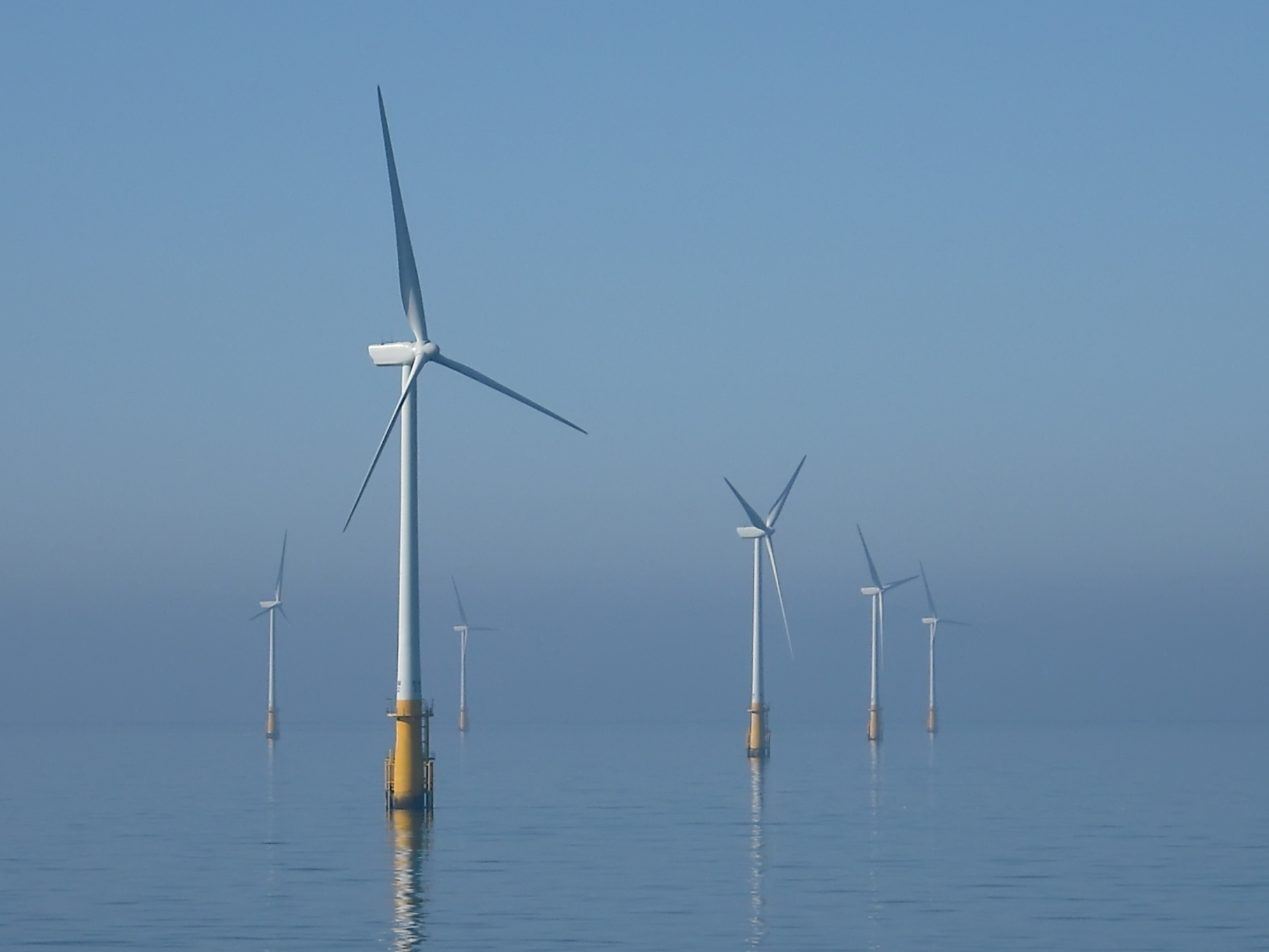 Deep Sea Animal Recognition Measures the Impact of Offshore Wind Energy
See how Cal Poly students and faculty are collaborating with scientists to reduce the cost and uncertainty of environmental monitoring for offshore wind projects.