Illegal Dumping in San Bernardino County
The
Cal Poly Digital Transformation Hub (DxHub)
, powered by
Amazon Web Services (AWS)
, collaborated with San Bernardino County to create digitally-powered solutions that will allow the county to counter illegal dumping. The effort focused on architecting four unique digital solutions for integration into the county's mitigation system to lower the overall occurrence of illegal dumping. As a public nuisance, illegal dumping is a near-universal blight that continues to be one of the more salient challenges for municipal governments to tackle. In light of recent technological developments, mitigation strategies have been adjusted to counter the pervasive nature of such blights more effectively.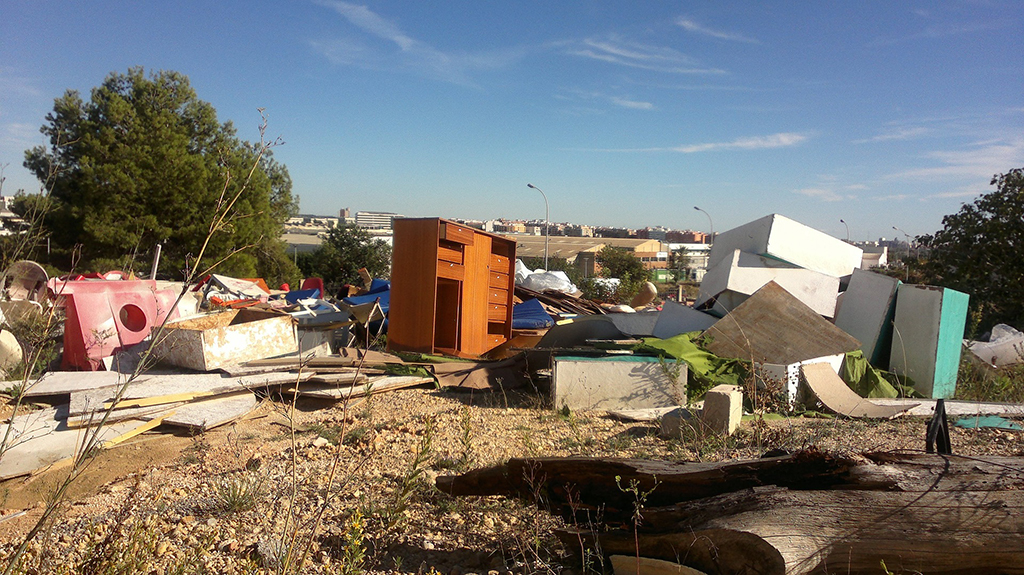 Across the globe, municipalities face a near-constant struggle with a seemingly endless onslaught of illegal dumping impacting their residents. Strategies to counter these afflictions range from efforts such as citizen "tipping" apps to increased enforcement and online community-building. Furthermore, many localities have begun using so-called "camera- enforcement strategies" to better alleviate illegal dumping activity. These digital strategies represent the evolution of mitigation from a place of traditional, spotty enforcement to one of consistency and effectiveness.
To that end, new illegal dumping alleviation efforts have been enhanced significantly with partnerships between the public sector and private corporations. When looking to ramp up mitigation efforts, a given locality has a wide variety of potential partners waiting with open arms. They can turn to the many variations of camera-related enforcement methods (remote- operated, aerial surveillance), community reporting applications, and new physical equipment for staff (e.g., drones). There are many potential alleviation methods, mainly in the realm of object detection using aerial imagery. These technologies are in their infancy but could soon become feasible in the fight against blights.
In the grand struggle against illegal dumping, San Bernardino County has begun to adopt such technologies such as aerial imagery collection, citizen reporting tools, Automated License Plate Reader (ALPR) cameras, and small Unmanned Aerial Systems (sUAS). Each of these technologies adds to a growing toolbox for the county as it continues to endure many illegal dumping cases annually. These strategies employ a camera in one form or another, demonstrating its continued success in elevating enforcement strategies. In all, San Bernardino County has made an effort to adopt cutting-edge digital technologies which allow for greater efficiency and effectiveness of mitigation programs. Due to the vast size of the county, varying topography, the lack of consistent communications and power infrastructure, the need to analyze innovative and flexible solutions was paramount.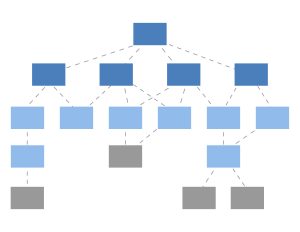 In January 2022, a diverse grouping of San Bernardino County employees gathered to tackle this challenge. The group consisted of representatives from Land Use Services – Code Enforcement, Public Health, Public Works (Solid Waste Management, Flood Control District, Surveyor), and the Innovation and Technology Department. As a primary goal, the team focused on the ability of code enforcement to locate and mitigate illegal dump sites. With the overall goal to improve the quality of life and morale for county citizens, the team developed a 4-part system consisting of analyzing high-altitude imagery, collecting low-altitude drone data, deployable, ground-based cameras, and a citizen-reporting application all feeding illegal dumping data into a cloud-based hub to record, verify, rank and schedule mitigation efforts. The system integrates recently developed Software as a Service (SaaS) offerings such as machine learning object detection of waste in imagery, autonomous drone flight path scheduling, automated license plate readers, and commercial off-the-shelf mobile citizen reporting apps. In collaboration with the county participants, the DxHub team demonstrated leveraging private partners to rapidly architect, integrate and deploy technologies using AWS services to help mitigate illegal dumping activity in San Bernardino County. Following the commencement of the challenge, private sector partners such as
Nearmap
and
Eagleview
, both aerial imagery providers, were recognized. Furthermore, additional industry partners like
Flock Safety
and
DroneDeploy
hold importance since they could provide novel resources to the county toolkit. To that end, these partners were selected with program nuance in mind, hence, the wide variety of services supplied by said partners. Overall, the different service providers allowed for extensive ideation during the challenge process and will allow for further potential illegal dumping mitigation. Staff and students from the DxHub used AWS resources to store data provided by San Bernardino County.
Structurizr
has been used to visually describe the different pieces of this challenge as it allows for experience personalization.
With these four digital solutions, San Bernardino County now has options when looking to rapidly reduce the amount of illegal dumping activity within its purview. Improving mitigation can help reduce the personnel required for enforcement and increase the effectiveness of mitigation efforts overall. Digital solutions continue to be a cornerstone of effective governance at the local level, and endeavors such as this demonstrate the adaptive nature of enforcement technology. DxHub staff have provided additional insights into the development of this challenge, and the related documentation is available in the links below.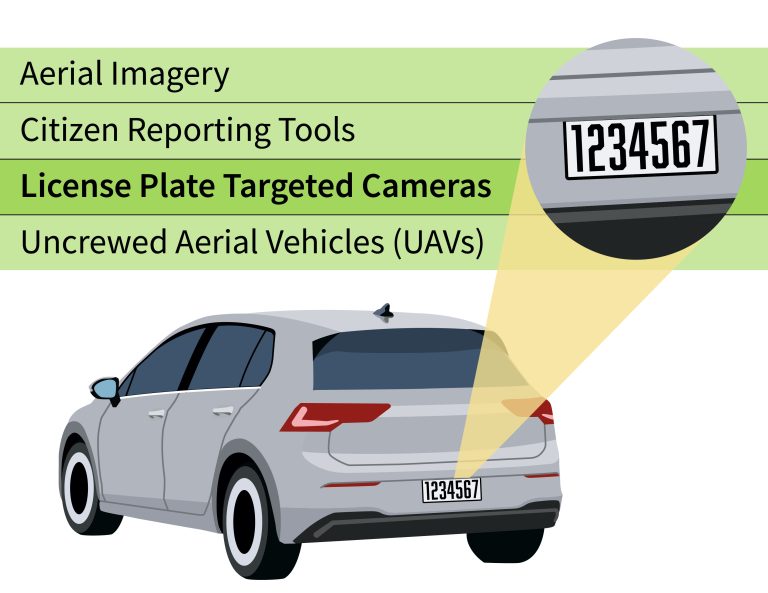 The
Cal Poly Digital Transformation Hub (DxHub)
is a strategic relationship with
Amazon Web Services (AWS)
and is the world's first cloud innovation center supported by AWS on a University campus. The primary goal of the DxHub is to provide real-world problem-solving experiences to students by immersing them in the application of proven innovation methods in combination with the latest technologies to solve important challenges in the public sector. The challenges being addressed cover a wide variety of topics including homelessness, evidence-based policing, digital literacy, virtual cybersecurity laboratories and many others. The DxHub leverages the deep subject matter expertise of government, education and non-profit organizations to clearly understand the customers affected by public sector challenges and develops solutions that meet the customer needs.