Transforming Customers' Experience in Launching Rockets at the Western Range
The United States Western Range located at Vandenberg Space Force Base (VSFB) near Lompoc, California is one of two critical space launch facilities in the United States. Operated by the United States Space Force (USSF), the Western Range represents critical space lift capability to ensure that United States' military interests maintain superiority over potential adversaries. To drive this mission, the Western Range is looking to rapidly modernize range capabilities while improving the launch experience for commercial launch providers. The aim is to accelerate time to launch and reduce the cost of launch to the commercial space providers while maintaining the operational rigor the Western Range is known for.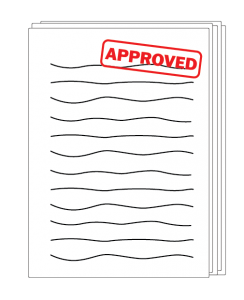 Traditionally, gaining initial approval to launch at Vandenberg Space Force Base can be complex, expensive and time consuming for first time launchers. It has taken up to three years for new companies to receive approval from initial contact with the range to the first launch attempt. To gain approval, applicants must process numerous pages through multiple base departments, each department having a different submission process and documentation review requirements for initial assessment. This translates to inefficiencies and uncertainty for new launch customers in the cost and schedule, and Vandenberg Space Force Base wants to improve on this antiquated process by providing agile services responsive to current and future launch customers.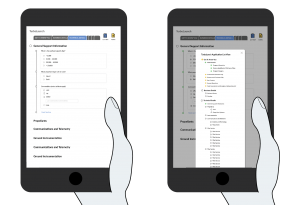 At the request of Vandenberg Space Force Base, the Cal Poly Digital Transformation Hub (DxHub) powered by Amazon Web Services (AWS) interviewed existing commercial launch customers as well as base personnel from nine different departments across the base. After collecting and reviewing those insights, the DxHub and VSFB team brainstormed a number of different ideas to re-envision the commercial launch application and planning process to provide a modern, customer-friendly way of interacting with range customers. The team collaborated to design and demonstrate a new web-based application for commercial launchers to provide them with the support and resources they need to qualify through launch planning and operational approval. 'TurboLaunch,' as it has been notionally named, enables launchers to input and update an information model representing the proposed launch activity mapped directly to the range requirements. TurboLaunch will provide a single point for entering information and intelligently guide the applicant through the submission process. With TurboLaunch, dozens of associated submission forms are converted into a series of easy-to-understand prompts that create a single coherent series of questions and responses presented to the applicant. This model is translated back in real time to base officials for ongoing review in the requirements format they are used to. TurboLaunch will also provide applicants with 'smart' suggestions to common design and operational inputs that may reduce their time and cost to launch based on historical launch patterns that have occurred successfully. Examples of this include known propulsion systems, launch configurations, telemetry frequency coordination, autonomous flight safety systems, and operational patterns that can translate into confidence for activities like environmental approval and range safety evaluations. Applicants would still be able to proceed with new and innovative launch patterns with the knowledge that it will likely lengthen their timeline and resourcing requirements.
Cal Poly's Digital Transformation Hub (DxHub) was one of the earliest collaborations between Amazon Web Services (AWS) and an educational institution focused on innovation and digital transformation. While providing students with real-world learning experiences, the DxHub applies proven innovation methodologies in combination with the deep subject matter expertise of the public sector and the technical expertise of AWS to solve challenging problems in ways not contemplated before. For more information, visit dxhub.calpoly.edu.